Micromax Plans To Sink Its Teeth Into The Nascent Wearables Market
The company believes manufacturing handsets isn't enough to fulfill the needs of data hungry consumers.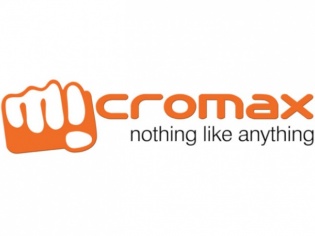 Micromax may be locking horns with Samsung to grow its market share in India, but the company believes manufacturing handsets isn't enough to serve the data hungry consumers. Under the leadership of its newly appointed CEO Sanjay Kapoor, the company is now eyeing the wearable devices and machine-to-machine space.
Kapoor was instrumental in the growth of Bharati Airtel, which is today India's largest telecom operator. He believes Micromax's unofficial motto of 'democratising technology' goes hand in hand with what he did at Airtel.
Data seems to be the one key area Micromax will divert it's attention to as of immediately. In an interview with the Economic Times, Sanjay Kapoor said "Data growth has to happen over the five pillars of access, storage, analytics, application & content, and finally devices. We at Micromax are going to build all our vision and efforts around these five areas."
Entering the wearable space could be Micromax's master-stroke. The market is still at a nascent stage of growth and most of the competition is eyeing the higher-end market with their smartwatches and other fitness trackers. As with smartphones, if the company can make such devices accessible to a larger group of consumers, they could stand to dominate the Indian market.
Apart from diverting part of its focus on devices that are touted to be the front runners in a connected world, the company also wants to grow its footprint. Russia has been Micromax's latest battlefield, and the company claims it has been well received. Similar to the Indian market in many ways, the company will look how and where to go next once settled in Russia.
Micromax is realising that in order to be successful, they not only have to create great smartphones, but also a device environment that goes with it. Companies like Apple and Samsung are prime examples of this, and the success of each of their consumer electronics arms are heavily reliant on each other.
TAGS: Mobile Phones, wearable, Micromax, Sanjay Kapoor, Airtel