Motorola Alert Comes To The Moto X And The Budget Moto G | TechTree.com
Motorola Alert Comes To The Moto X And The Budget Moto G
The app finally goes official, but you may require a software update for flawless performance.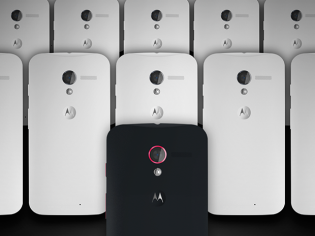 Now that most Motorola devices are moving up the Android chain by getting upgraded to KitKat 4.4.3, the Motorola Alert App is finally making its way to the Play Store as well. The security app could be downloaded and installed earlier as well, but can now be downloaded "officially" from the Play Store.
We have no clue whether this had something to do with the Android 4.4.3 software update, which Motorola rolled out almost instantaneously after the code was published by Google. But clearly there is some tweaking required for the app to run flawlessly, which is why a firmware update may be needed.
The app that arrived with the Moto E, lets you alert people who are important to you in time of need. You can choose to send periodic notifications in the form of SMS messages which contain details about your current location or you could even hit the panic button that sends out a pretty decent siren to alert people in the vicinity.
Then there is the 'Follow me' button which periodically sends out your location after you have arrived at a pre-designated location.
All in all a good app that will make you feel safe while travelling during the late hours and give others who are worried about you some peace of mind as well.