Apple's iWatch May Be Launched Along With New iPhone In October
Can it compete with Samsung's upcoming SAMI health platform?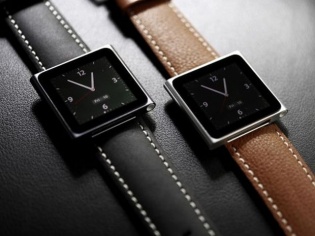 Now that the WWDC has finished with no signs of new iPhone being announced, our attention now turns towards the month of October which sources say, may also see the launch of the iWatch along with the new phone.
Apple's parts supplier along with insiders say that Apple is expected to release the iPhone along with the long-rumoured iWatch and aims to produce about 3-5 million of them a month.
Expect the watch to be a health tracking device similar to Samsung's Simband and SAMI platform, but on a much smaller scale. The device is expected to come loaded with sensors and even sport a power-efficient OLED display. In terms of sensors, the device is expected to monitor everything from blood-glucose levels to sleep activity and blood oxygen levels. Again, one would also see the iWatch communicating with the Touch ID sensor on the iPhone.
The iWatch will run a lighter version of iOS similar to the earlier 6th generation iPod Nano model, to keep navigation simpler and similar to the rest of the iOS devices. The company also announced its HealthKit bundle which should help in Apple in terms of developer support when it comes to applications of the same.
Apparently, Apple has also teamed up with American health industry giants, like the Mayo Clinic and Cleveland Clinic, meaning that Apple just like Samsung is pretty serious about the health tracking technology. Unfortunately, if this is the case, Samsung may have the upper hand here, simply because of the global scale of things and Samsung's experience in the health industry.
TAGS: wearable, smartwatch, iOS, Apple