Motorola Announces KitKat 4.4.3 Update For Moto X, G And E | TechTree.com
Motorola Announces KitKat 4.4.3 Update For Moto X, G And E
The company delivers as promised and brings a couple of new features depending on your handset.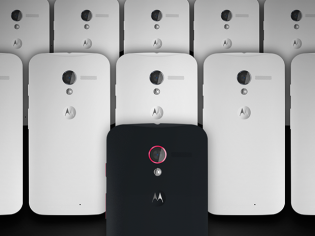 Motorola apparently does not want to rest on its laurels that has been achieved with the Moto G. The company announced through the official Motorola blog that it will begin to roll out the KitKat 4.4.3 update, which was just released by Google, this very week. The update will bring some bug-fixes and apparently improves the stability of the handset while adding a few new features.
The update is currently in the process of being rolled out for Moto X T-Mobile users in the US, Moto G users in Brazil and the US, along with the lucky Moto E owners in the US as well.
The update adds the new dialer app with the new graphical layout along with stability fixes for all the three handsets. While the Moto X gets a lot more in the form of improved camera quality and video pause feature, the Moto G gets only the latter. The Moto E on the other hand only gets the new dialer app and the upgrade to KitKat 4.4.3.
The update definitely goes to show that Lenovo-owned Motorola is up on its toes and has a clear strategy in mind, now that they have separated from Google. The KitKat 4.4.3 update will be available for international owners shortly after the US roll-out.
TAGS: Software, Mobile Phones, Android, Motorola