Microsoft Rumoured To Be Working On A Fitness-Tracking Smartwatch | TechTree.com
Microsoft Rumoured To Be Working On A Fitness-Tracking Smartwatch
First we had Apple, then Google and now Microsoft. It's the news we've all been waiting for.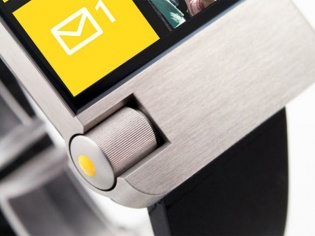 Software giant turned hardware manufacturer Microsoft is rumoured to be building its very own smartwatch, in a bid to take on Apple, Google and Samsung in the booming wearable space. According to Forbes, the sensor laden device will have the ability to monitor the wearer's heart-rate and sync with iPhones, Android Phones and Microsoft's own Windows Phones.
So far Apple's rumoured iWatch and Google's Android Wear platform have been hogging the spotlight in the wearable space, but news of Microsoft working on a wearable device comes as a surprise.
Microsoft has supposedly employed optical engineering expertise from its Xbox Kinect division to build sensors that continuously monitor the wearer's heart-rate. Forbes cites multiple unnamed sources who say that the device will have a battery life of about two days, which is comparable to Samsung's Galaxy Gear Fit.
While there has been no official conformation or even indication of when Microsoft could launch the device, in order to compete with the upcoming Moto 360 and LG smartwatch, the company could be looking to launch its smartwatch as soon as this summer.
The biggest shocker however is the device's supposed ability to sync with iPhones and Android Phones, rather than just devices running Windows Phone OS. While it's still too early to assume the strengths of the device, the leak suggests that unlike with Samsung's Galaxy Gear Fit where the heart-rate sensor must be turned on to register a reading, Microsoft's will always be on.
The similarities of Microsoft's device with Samsung's doesn't just end there. Like the Gear Fit the rumoured device will feature a touchscreen colour display that even similar in size – about the size of half a stick of gum. Unlike the Gear Fit, Microsoft's smartwatch will place the screen on the inside of the wearer's wrist, presumably allowing them to view the information more privately.
Microsoft's Windows Phone controls just 3.5 per cent share of the global smartphone market, but rather than using its smartwatch as an accessory to drive sales of phones, the company is looking to sell it as a standalone device. If true, the move will will go hand in hand with CEO Satya Nadella's vision to bring Microsoft's products to multiple platforms.
TAGS: wearable, smartwatch, fitness-tracker, Microsoft, iWatch, Android Wear