Apple's Upcoming iWatch Rumoured To Feature Wireless Charging
New information suggests that Apple will use the same technology (magnetic induction) as Motorola to charge its smartwatch.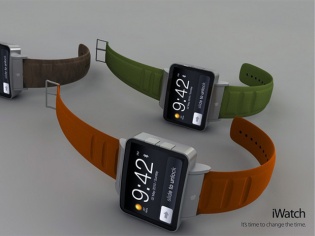 News of Apple's upcoming iWatch has been doing rounds of the rumour mill for quite some time now, and if a new leak is to be believed, the device will supposedly feature wireless charging. Insiders at Chinese electronics manufacturer Luxshare say the company has sent Apple wireless charging coils for certification and use in the iWatch.
What gives the rumour wings is that Luxshare is one of the two wireless charging coil manufacturers that Apple is considering to make its supplier. According to gforgames.com when contacted Luxshare declined to provide details about its partnership with Apple, citing one of the main reasons as "the product [iWatch] is not yet available".
If Apple's upcoming iWatch does indeed feature wireless charging, it wouldn't be the first wearable device to do so. Motorola just recently confirmed that it would employ the use of magnetic induction technology to charge its highly publicised Moto 360 smartwatch.
Older leaks and rumours suggest that the iWatch will be laden with activity sensors that will power Apple's upcoming Healthbook app in iOS 8. Things should get a lot less murky following Apple's Worldwide Developers Conference (WWDC 2014) all set to be held next week.
A Times report even stated that an Apple patent in late 2003 showed a wireless charging mechanism using magnetic induction technology. In February this year the company was supposedly testing solar and wireless charging for its supposed iWatch.
TAGS: wearable, smartwatch, Apple, iWatch, wireless charging