Extra-Large Samsung Smartphone Reaches The FCC
If you thought the GALAXY Mega 6.3 was large, this one comes with an even bigger screen.
A rather strange Samsung device has landed on the FCC's table and it apparently comes with a massive 7 inch screen. Will it be the next version of the GALAXY Mega series? Or is it a tablet? Well, for now the device has been officially named as the SM-T2558 and from the filing at the FCC, it appears to be more of phone and less of a tablet.
The screen size is all we have for now when it comes to unravelling this mystery device from Samsung. The device does come with a SIM card slot, but it is indeed the width that makes it more of a phone and less of a tablet.
The GALAXY Mega 6.3, was the last Mega device we saw last year. The device came with a 6.3 inch screen which was pretty large back then. Then came a barrage of smartphones with 6 inch screens, the LG G Flex, HTC One Max and even the Nokia 1520, which proved that there was indeed a market (people with really large hands) for the same.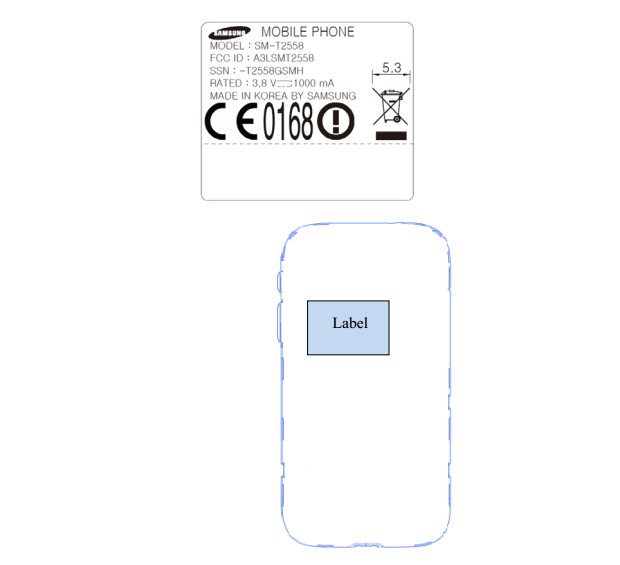 The rumoured device indeed comes with a 7 inch screen, meaning that it almost steps into the tablet range of devices. Let's just hope that Samsung does not set a new standard as other manufacturers will then be forced follow suite, putting all of us with normal-sized hands to the test.

TAGS: Mobile Phones, Tablets, Android, Samsung