Tablet Sales Fall By 5% Following Increased Competition From Phablets | TechTree.com
Tablet Sales Fall By 5% Following Increased Competition From Phablets
Tablets may be the successors to laptops and desktops, but they're facing stiff competition from large-screened smartphones.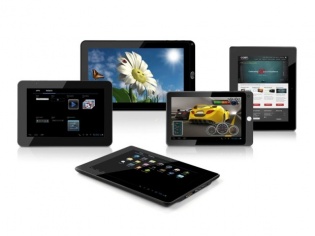 Tablets have been upheld as a one of the forces to reckon with in the personal computing space, being pitted as the natural successor to traditional laptops and desktops. However, sales figures for the past one year show that even tablets aren't immune to the growth of the king of the personal computing space – the smartphone.
A report from research firm IDC shows that tablet sales over the past year have fallen by 5 per cent. Shipments of tablets have fallen to 56.3 million units in the first quarter of 2014, as compared to the 59 million units sold in the same period of 2013.
The company still maintains a positive outlook for the tablet industry in 2014, but has lowered its projection to 245.4 million units, compared to previous projections of 260.9 million units. "The new forecast represents a 12.1% year-over-year growth rate, which is notably lower than the 51.8% year-over-year growth of 2013," said Mary Meeker, researcher at IDC, according to a TechCrunch report.
While sales of traditional PCs are expected to fall further and tablets will undoubtedly be their successors, tablets are facing stiff competition from smartphones with their ever increasing display sizes. These 'phablets' are finding more favour amongst consumers who are looking to replace two devices with just one – tablet + smartphone.
"Replacing tablet PCs with large-size smartphones is expected to be a theme in the coming years, expanding on a trend that has mainly been limited to China," said Richard Shim, an analyst at NDP, according to a Cnet report.
Even Apple, which continues to hold the largest chunk of the tablet market, registered a 16.1 per cent drop in sales of its popular iPad line-up. While it would be highly speculative to suggest that it is for this reason that the company will launch a larger iPhone later this year.
While tablet sales of manufacturers Apple and Samsung may have been muted over the past year, Asus and Lenovo did register sizeable growth in tablet sales. Sales of tablets in the past were heavily boosted by the introduction of smaller 7-inch models, now however it is this segment which has most likely come under fire from phablets.
Tablets with larger screens will continue to replace laptops and desktops, which is highly indicative from Microsoft (though a small player in the market) outing a 12-inch tablet with the processing power of a pretty high end laptop. The company hopes the compactness, weight saving and party peaks such as a touchscreen are bound to replace laptops and convertibles of today.
TAGS: Tablets, Phablets, smartphones, personal computing, mobile devices