Oppo N1 Mini Announcement Confirmed For The 30th Of May | TechTree.com
Oppo N1 Mini Announcement Confirmed For The 30th Of May
Expect a device with a smaller, 5 inch display and a capable octa-core chipset.
Oppo officially confirmed the announcement of its upcoming Oppo N1 Mini, the smaller sibling of the giant 5.9 inch display sporting phablet, the N1. The Chinese smartphone manufacturer announced the same via its Weibo account scheduling the announcement date for the 30th of May.
The N1 Mini is rumoured to come with a 5 inch display which we guess would be of 1280 x 720 resolution which kind of kills the term 'Mini' to begin with. The handset is also rumoured to come with either a MediaTek MT6592 or an Exynos 5422 Octa SoC which are pretty capable octa-core processors built for mid-range devices. Also Oppo will release the N1 Mini with both LTE and 3G radios simultaneously.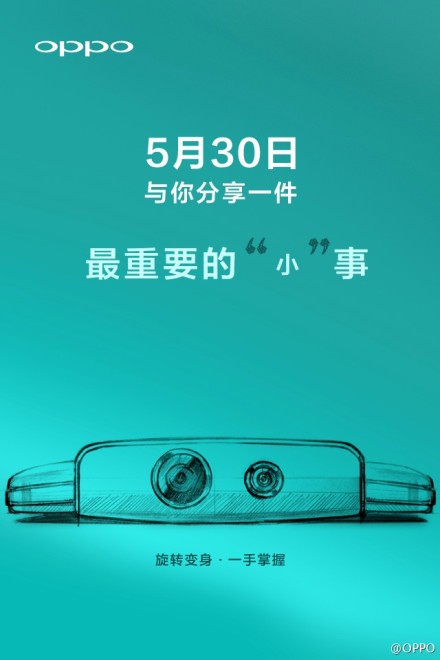 The invite clearly shows that the N1 Mini does not sport the dual LED flash that it elder sibling came with. But the device still retains the swivelling camera similar to its predecessor. Let's just hope that the price is right and that Oppo maintains the quality of the construction as well considering that Mini versions of flagships indeed come with cost cuttings.
TAGS: Mobile Phones, Android, Oppo