Nadella: Microsoft Isn't Giving Up On The Xbox Or Bing | TechTree.com
Nadella: Microsoft Isn't Giving Up On The Xbox Or Bing
Microsoft's new CEO basically drop-bombed all the rumours suggesting the company would shutter both arms.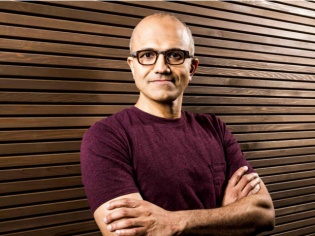 Microsoft's recently appointed CEO Satya Nadella has literally dismissed all rumours about the company wanting to sell off its Xbox gaming console business and shuttering its Bing division. According to TheVerge, Nadella said that the Xbox would be sticking around, during his talk at Code Conference in California.
"I have no intent to do anything different with Xbox than we are doing today," said Nadella to interviewers Kara Swisher and Walt Mossberg. He added that the same went for Bing, which isn't just a website, but a service that is deeply integrated into many Microsoft's products.
He claimed that Bing currently controls 30 per cent of the internet search market, and in that sense should be compared to the iPhone if it were competing in the smartphone space.
This comes despite the longtime urging by investors to get rid of the two supposedly nonperforming arms of the company. Many suggest that Microsoft should give up its hardware dreams and focus solely on software and services, where it's still undoubtedly king.
Nadella on the other hand thinks of hardware as an essential part for the company to reach its goals. Software may be "the most malleable resource," but in order to get it right Microsoft needs to build devices.
"It (software) is the thing that is really going to power all the experiences on all the devices today and tomorrow," said Nadella. "In order to be in the hunt for those experiences, and get it right, you do need to from time to time build devices, so you don't leave anything to chance."
This goes hand in hand with Nadella's heavily publicised mantra for Microsoft which is "devices and services". He's been actively showing the world that the company is moving towards that goal by rolling out several new devices, softwares and services in the short time that he has been in power.
While most of whatever we've seen come from Microsoft recently was initiated by Steve Ballmer, Nadella's presence has undoubtedly made a difference in the minds of investors as well as customers. Moreover he's trying to bring about a change in the way people perceive Microsoft.
TAGS: Gaming, Internet, Xbox, Bing, Microsoft, Satya Nadella