WhatsApp Competitor, Telegram Messenger Goes Official For Windows Phone | TechTree.com
WhatsApp Competitor, Telegram Messenger Goes Official For Windows Phone
After months of unofficial apps flooding the Windows Phone Store, Telegram chooses the opportune moment to go official.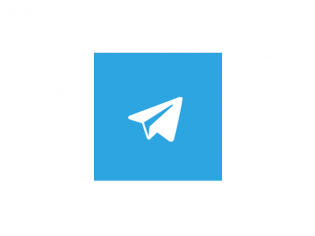 WhatsApp's fall is indeed Telegram's gain. Ngram, the only worthy competitor of the WhatsApp messenger on the Windows Phone Store, has now been officially branded as the Telegram app. All of this indeed could not happen at a better moment, while WhatsApp is busy fixing itself (thanks to Microsoft) with no re-release date in sight.
Telegram apparently held a contest a few months ago letting developers build apps for them. Out of the big pool of apps Telegram then selected Ngram (which was clearly the best one) and re-branded it as the official Telegram app for Windows Phone.
Telegram, is clearly what WhatsApp should be right now. Fast, secure and allows for massive file transfers of up to 1GB in capacity. Moreover the service also offers cloud storage which allows for easy and secure access from any device possible. With more features than WhatsApp, and now having an official app on-board, Telegram seems to be on the path to success even though the app is still in Beta. If you own a Windows Phone device, do give it a shot by heading here.
As for WhatsApp, there still seems to be no news, neither from WhatsApp nor Microsoft; who is apparently helping WhatsApp fix the notifications bug for Windows Phone 8.1 devices.
TAGS: Apps, Messenger, Windows Phone, WhatsApp, Telegram