Lenovo Opts For A QHD Screen And A Metal Body On Its Vibe Z2 Pro | TechTree.com
Lenovo Opts For A QHD Screen And A Metal Body On Its Vibe Z2 Pro
The specs are indeed impressive, but the phone could be let down by Lenovo's downright ugly propriatory UI.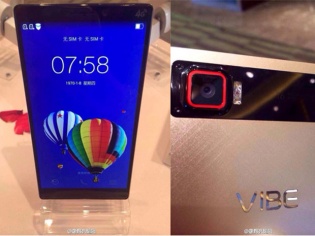 Lenovo may be buying Motorola's phone division from Google, but that isn't stopping the brand from rolling out its own smartphones. The rumour mills have been churning with photos of the upcoming flagship smartphone/phablet from Lenovo, the Vibe Z2 Pro, showing off a metal body and a large 6-inch screen.
The photos which were taken at an internal event also confirm the hardware of this massive phone and give us a somewhat clear look at its design. The specifications are top notch – the Vibe Z2 Pro is expected to feature a 6-inch quad HD display, a whole half inch larger than the LG G3 (with the same resolution) that is set for launch today.
The Z2 Pro will be powered by a 2.5GHz quad-core Snapdragon 801 chip, while power will be provided by a massive 4,000 mAh battery, all wrapped inside a metallic body that's just 7.7 mm thick. To bring down the footprint of the phone to a bare minimum, it features ultra-slim bezels that surround the massive 6-inch display. On the back is a large black band which houses the 16MP camera with optical image stabilisation and the flash unit.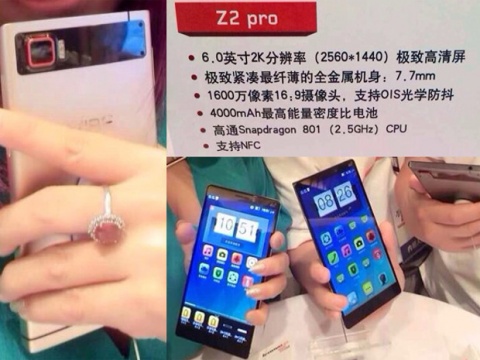 As pointed out by Engadget, the phone does away with any Lenovo branding, instead featuring a large 'Vibe' at the back. This could suggest the Chinese company is trying to push for a sub-brand for its flagship phones in order to ditch its budget phone-maker aura around the globe.
The unit photographed supported dual SIMs, LTE connectivity and even NFC, though that could vary a depending upon the region of sale. A few shots of the Vibe Z2 Pro's UI however confirm our worst fears that Lenovo will load it with it's propitiatory skin that's downright ugly. Can we ask for some Google intervention? Please?
TAGS: Mobile Phones, Android, Lenovo, Vibe Z2 Pro, quad HD display