Apple Reported To Be Working On ARM-Based Macs | TechTree.com
Apple Reported To Be Working On ARM-Based Macs
This isn't impossible considering that the A7 chip in the iPhone 5S is regarded to be a desktop class processor.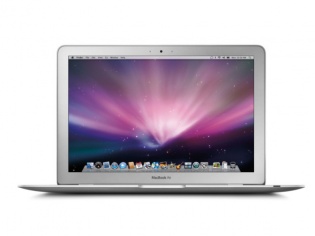 The rumour of Apple developing ARM processor powered Macs has emerged once again thanks to French site MacBidouille. According to the report published, the company has several prototypes of ARM-based machines, including an iMac, Mac Mini and a 13-inch notebook.
The ARM-powered Macs use 64-bit quad-core processors and have supposedly been in development for quite some time now. Apple could even be ready to make the announcement, but according to the French site is hesitant to do so.
The first hint to Apple wanting to go the ARM-processor way came when the company threatened to abandon using Intel chips if they did not work on reducing power consumption. Apple hasn't yet made the jump, despite rumours of an ARM (A5) powered MacBook Air lingering about since 2011.
While Apple could be holding back due to the uncertainty over their ARM chips keeping pace with Intel's future offerings, there's no doubt that they've made massive strides in improving processing power. The A7 which finds home in the latest iPhone and iPads is described by many as a desktop class chip.
Apple is supposedly underutilising its performance, and could easily have it power something like the next generation MacBook Air. So far the most plausible rumour we've heard about a PC powered by ARM chips is the supposed next-gen MacBook Air which does away with the heatsink and fan altogether.