Apple Launches The 8GB Variant Of Its iPhone 5C For Rs 37,500 | TechTree.com
Apple Launches The 8GB Variant Of Its iPhone 5C For Rs 37,500
With the lower price tag Apple hopes the iPhone 5C will do what it was meant to and drive mid-range smartphone sales.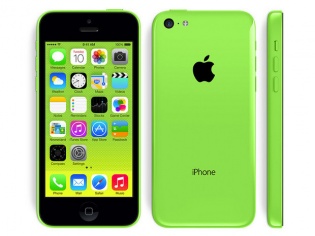 Apple has announced the launch of the 8GB variant of its colourful iPhone 5C in India, at a price of Rs 37,500. Aimed at growing its share in the fast-growing Indian smartphone market, the company is clearly hoping that a lower price tag will reel in the customers.
The 8GB variant of the 5C comes months after it was launched in markets such as the UK and France. In India, the launch of the device follows the axing of iPhone 4 from sale, just four months after it was re-introduced. The company's mid-range strategy now heavily relies on buy-backs and exchange offers, to keep customers loyal.
Apple's current flagship, the iPhone 5S, currently retails for Rs 46,000 for the 16GB variant and Rs 62,000 for the 32GB variant. The 5C which is very similar to the iPhone 5 is just one generation lower than the 5S in terms of specifications even though they were launched at the same time.
The 8GB iPhone 5C may have been born out of necessity to boost ailing sales, but it's pricing is more in-line with the concept of the phone. The 5C was supposed to grow Apple sales in developing markets of China and India, but its pricing was always way above the average mid-range smartphone price tag.
Many have criticised Apple's move to launch an 8GB phone, stating it isn't anywhere near the storage requirements of today. However, analysts say in markets like India and China the amount of storage on a phone takes a backseat in comparison to many other features, which is why Apple might just get away with it.
TAGS: Mobile Phones, iOS, Apple, iPhone 5c, mid-range smartphone