Motorola's Upcoming Moto 360 Smartwatch To Feature Wireless Charging
The device will be charged wirelessly through magnetic induction, explaining why the device has no ports.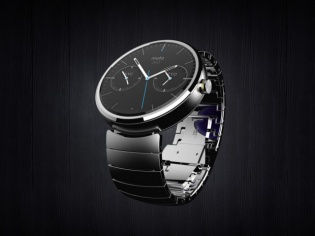 As we get closer to the expected 'summer time' launch of Motorola's much awaited Moto 360 smartwatch, more details of the device are emerging, including one that explains why it has no ports. A company spokesperson has confirmed that the Moto 360 will charge wirelessly through magnetic induction.
Motorola's programme manager Philip Worth told Techzine that the smartwatch will use a wireless method to charge its battery. This would make the Moto 360 only the second smartwatch after the Qualcomm Toq to feature wireless charging.
Recently there has also been a lot of speculation with regard to the cost of the Moto 360 smartwatch. Just yesterday a legal disclaimer for a contest hosted by Motorola indicated that the device will be priced at $249, potentially undercutting its chief rivals by a long way.
While wireless charging does solve one of the biggest questions we had about the Moto 360, for more details we're going to have to wait till the Google I/O developers conference. Apart from this, we should also see Google unveil Android Wear in all its glory, filling in all the gaps we currently have with the software side.
TAGS: wearable, smartwatch, Motorola, Moto 360, wireless charging