Watch A Tennis Match Through The Eyes Of Roger Federer Thanks To Google Glass
Indeed gives you an alternate 'shaky' view of things to come.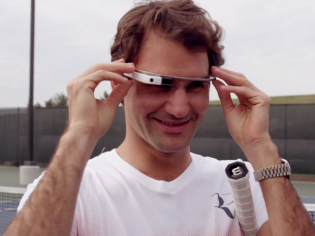 Roger Federer has put up a video on his YouTube channel. No this is not a normal game, but one through the eyes of the tennis legend himself; all thanks to Google Glass.
The match took place when Roger Federer and Stefan Edberg visited Google's Silicon Valley campus. Both players saw a court and obviously could not resist giving it a shot, challenging one another in the process.
Post that we get a stunning (yet shaky) viewpoint of what the game actually looks like not from a camera by the court, but from the eyes of the tennis champions themselves. Its shot, after shot, after shot, with the game ending and both champs shaking hands and signing autographs.
Certainly makes one think, what if optically stabilized Google Glass was used for an actual game; even cricket for that matter. Millions of fans would get a chance to hear every breath and place themselves in the shoes of the sportsmen right from the comfort of their homes. For now though, it clearly shows that Google Glass does have a lot of potential. Just hit Play and have a look yourself.

TAGS: Google Glass, Google