If Google Has Its Way, You Could Soon See Ads On Your Refrigator | TechTree.com
If Google Has Its Way, You Could Soon See Ads On Your Refrigator
Given that majority of the company's revenues are ad generated, it doesn't surprise us one bit.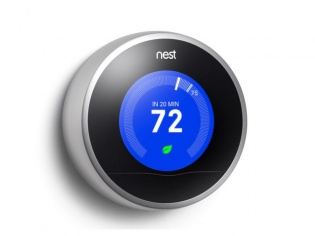 In a letter sent to the federal regulators concerning mobile revenue, Google has indicated that displaying ads on "refrigerators, car dashboards, thermostats, glasses, and watches" could be a possibility in the next few years. Given that the company's major source of revenue still comes from ads, it isn't an especially surprising revelation.
Targeted ads have started appearing on some of the most popular online services we use, and even within mobile apps. It's only time before Google beings beaming ads onto to the various platforms it is developing/has developed.
It wouldn't be a particularly hard task either, with most mobile (wearables, smartphones, etc) devices already running on some form of Android operating system. The driving force between Google investing on various technologies and devices was and will be generating ad revenue.
In the letter Google explained how the term 'mobile' has expanded in the past few months, with the growth of the wearables market. The company also said it could spend up to $30 billion to buy overseas companies (similar to Nest) to grow this technology and product portfolio.
"Our expectation is that users will be using our services and viewing our ads on an increasingly wide diversity of devices in the future, and thus our advertising systems are becoming increasingly device-agnostic," stated Google.
The parameters to target ads will undoubtedly increase, no longer will it be the right ad at the right time, but will also need to be on the right device. Earning revenues through ads will allow Google to sell its devices and services at reduced costs, aiding customers, but rest assured the company will make its money through ads.
TAGS: Google, Mobile, wearable, advertisements, Nest, Android