Will Motorola's Upcoming Moto 360 Smartwatch Cost Just $249?
A legal disclaimer for a contest hosted by Motorola itself indicates that the device will carry a price tag of $249.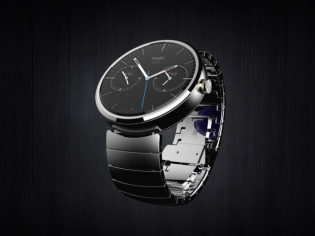 There's no doubt that Motorola's upcoming Moto 360 is one of the most eagerly anticipated gadget launches of this year. While the company is closely guarding the specifications of the device, a legal disclaimer on a contest hosted by the company suggests that the device will carry a price tag of $249.
According to USA Today, the contest which was announced on the company's Google+ page asks fans to create watch faces for the upcoming device. The winner of the contest will receive a Moto 360, while nine runner-ups will receive $50 Google Play gift cards.
Just recently reports of Motorola launching the Moto 360 in July had emerged, which was pretty much in-line with the company's 'summer time' launch schedule. They went on to speculate that the device would cost nearly $340, but if the newer reports are to be believed, Motorola could undercut that price by a long way.
If the device is priced at $249, it will a whole $50 cheaper than Samsung's recently launched Gear 2 smartwatch. This will also put the Moto 360 right up against its closest competitor, the Pebble Steel, which retails for $249.
More details are expected to emerge at the Google I/O developers conference that is scheduled to be held on June 24th. Also at the conference the company will reveal more details about its Android Wear platform which is supposedly optimised for use on wearables.
TAGS: wearable, smartwatch, Motorola, Moto 360, Android Wear