Report Suggests That Microsoft Axed The Surface Mini | TechTree.com
Report Suggests That Microsoft Axed The Surface Mini
Microsoft execs didn't see the Surface Mini as being different enough from the competition.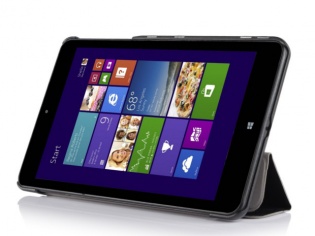 A lot of people will be disappointed to hear that Microsoft didn't end up unveiling a more compact Surface tablet at yesterday's event in New York. To add fuel to this fire, Bloomberg reports that the company had been working on such a device, but it didn't get the final go-ahead from CEO Satya Nadella and VP Stephen Elop.
Microsoft backed out from launching a smaller version of its Surface tablet being developed alongside Qualcomm for the past one year. The team working on the device had planned to unveil it as early as yesterday's event, but the device was eventually axed as the company's top execs felt it wasn't different enough from its rivals.
Instead, Microsoft removed all references of a Surface device running on Qualcomm processors and instead launched the 12-inch Surface Pro 3. The device is clearly aimed at the professional tablet market and even hopes to replace laptops with its powerful Intel Core processor and added versatility.
There are already smaller tablets running Microsoft's Windows operating system from companies like Dell and Toshiba. Microsoft however currently doesn't have any approved project to create a smaller Surface device, but the company could look to enter the segment in the near future.
Globally, tablets with screen sizes above 9-inches have fallen by 12 per cent so far this year. In order to be successful in the tablet market, Microsoft does indeed have to enter the compact tablet market at some point or the other. While this may make the company's move to launch a 12-inch Surface tablet sound bad, Microsoft is looking to compete more with laptops and pro grade tablets which make up a small but important piece of the overall market.
TAGS: Tablets, Windows, Microsoft, Surface Mini, Satya Nadella, Stephen Elop