Microsoft Unveils The Surface Pro 3 Tablet; Prices Start At $799
The Surface Pro 3 is thinner & lighter than its predecessors despite having a larger screen. It's the closest thing to a laptop killer.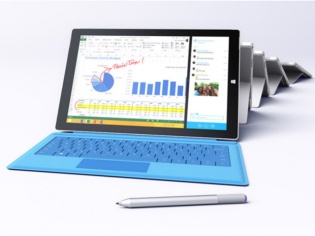 Microsoft unveiled a new Surface tablet, the Surface Pro 3, at a press event in New York yesterday, marking the closest the company has gotten to creating a device that can replace your laptop. The Pro 3 sports a larger 12-inch HD screen with a 3:2 aspect ratio, but is still thinner and lighter than its predecessors. Microsoft will begin taking pre-orders for the Surface Pro 3 from today at a starting price of $799.
The device is just 9.1mm thick and weighs in at a scant 800 grams. Like all surface devices, the Pro 3 comes with a kickstand, albeit with a few enhancements that make it easier to use the device on your lap. Surface Chief Panos Panay took to the stage comparing the MacBook Air to the Surface Pro 3, highlighting the weight saving and increase in screen resolution benefits.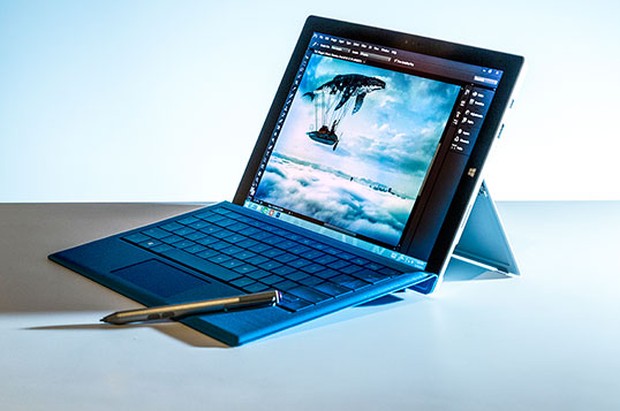 The company has worked closely with Intel to ensure that the device could utilise the latest Core i7 processor. It still requires a fan, but Microsoft has ingeniously hidden the fan ridges that could be seen on the older Surface Pro tablets.
Apart from the increased screen size and a claimed 20 per cent increase in performance over the older Pro tablets, Microsoft has worked hard to improve the devices 'lapability'. The new kickstand marks a huge improvement and can even fold back 150-degrees. The new keyboard cover has a larger trackpad and a magnetic strip that seals it to the Pro 3.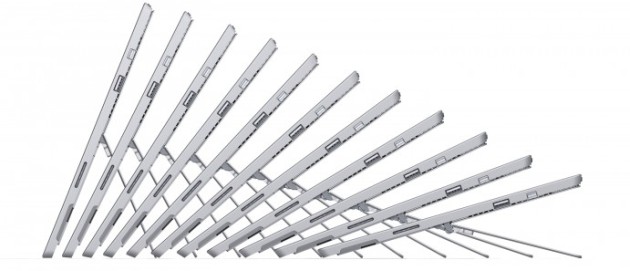 These may be small changes, but they should go a long way in bridging the gap between laptops and tablets.
Microsoft is aiming the Pro 3 at professionals who need access to powerful desktop apps like Photoshop. The company even invited Adobe on stage to demonstrate the touch-optimised version of Photoshop for Windows. The tablet can be had with all three variants of Intel's Core processors, with prices for the i3 model starting at $799, the i5 version at $999, and the most powerful Core i7 variant at $1,549.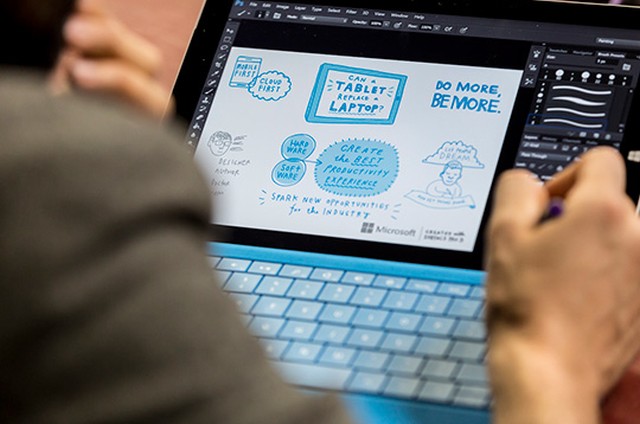 The pricing of the Surface Pro 3 is almost comparable to some of the higher end ultrabooks on sale today. However, the device doesn't just offer a touchscreen, but like the older Surface Pro tablets supports a stylus, allowing users to draw, take down notes, etc and save them directly onto the cloud. As put by Panay, "This is the tablet than can replace your laptop."
TAGS: Tablets, Windows 8, Microsoft, Surface Pro 3, MacBook Air, Laptops