Samsung Controls 71% Of The Global Smartwatch Market | TechTree.com
Samsung Controls 71% Of The Global Smartwatch Market
If you thought Smasung's 29% share of the global smartphone market was monstrous, think again.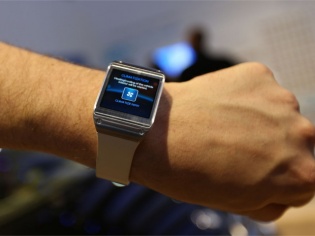 If you thought Samsung's 29 per cent share in the global smartphone market was monstrous, a new report suggests that the company is also leading the smartwatch race, with a market share of 71 per cent.
Samsung shipped as many as 500,000 smartwatches in the first quarter of 2014, according to research firm Strategic Analysis. These numbers don't even include sales of the Gear 2, Gear 2 Neo, and Gear Fit smartwatches which were launched in the month of April.
The overall global smartwatch market in the first quarter of this year is estimated at 700,000 units. Smartwatch shipments grew by an unprecedented 250 per cent in Q1 as compared to sales in the same period last year. The report adds that the sector may not be done with posting such explosive growth figures.
New entrants with deep pockets to spend on advertising and more people opening up to use of such devices, will ensure steady growth in smartwatch sales. Moreover, with forces like Google and Apple expected to unveil their wearable devices soon, it's safe to say that the smartwatch war has only begun.
While these numbers do not define the number of smartwatches sold to consumers, it's safe to say that retailers do see sales of such devices picking up in the near future. Both LG and Motorola have created a buzz in the tech industry with their upcoming Android Wear smartwatches, and the market being relatively small, it's fair to say it's still anyone's game.
TAGS: wearable, smartwatch, Samsung, Galaxy Gear, Android Wear