Motorola To Launch Its Moto 360 Smartwatch In July? | TechTree.com
Motorola To Launch Its Moto 360 Smartwatch In July?
The device is expected to be priced at €249 (approx Rs 20,000); quite affordable by smartwatch standards.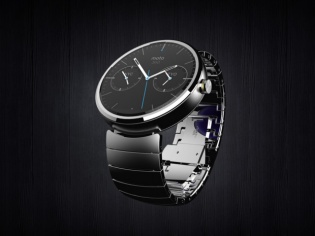 Motorola's much awaited Moto 360 smartwatch could be arriving in less than two months time, at a price that won't exactly break the bank. According to French site Le Journal du Geek, the device will be launched sometime in July and will cost €249 (approx Rs 20,000).
We got a preview of Motorola's upcoming smartwatch when Google announced Android Wear – its operating system for wearables. The status of the Moto 360 on the company's website currently reads "Coming summer 2014 in a selection of styles", which lends this rumour some sort of credibility.
LG too is working on its rendition of an Android Wear powered smartwatch, and will launch the device in the UK before July at a price of £179 (approx Rs 17,500). It makes perfect sense for Motorola to follow suit, with a device that will supposedly revolutionise the smartwatch space, at a price that isn't stratospheric in comparison to the competition.
The French report suggests that more details about the price and still unknown specifications of the Moto 360 will be announced at the Google I/O in June. Currently we know that the device sports a round OLED display covered by sapphire glass and that it has a secret charging method.
The device will run on Android Wear, boasting of a whole host of Google Now functionality as showcased during the preview. Other rumours suggest that Motorola will time the launch of its upcoming Moto X+1 flagship smartphone alongside the Moto 360, banking on the chance of the devices being sold in a pair.
TAGS: wearable, smartwatch, Motorola, Moto 360, Android Wear, Moto X+1