Facebook Pulls Down WhatsApp From Windows Phone Store | TechTree.com
Facebook Pulls Down WhatsApp From Windows Phone Store
We advice you not to uninstall it until the problem is fixed.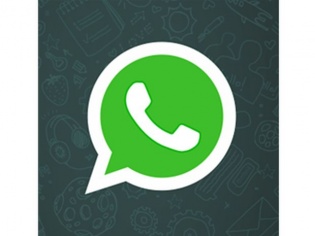 Just when you thought that the things have started to fall into place for Microsoft's mobile platform, Facebook seems to have pulled down WhatsApp from Windows Phone Store. The messaging client is missing on Windows Phone 8 and the recently launched version 8.1. We discovered this issue just a few minutes back while testing the Lumia 630 handset. Searching for WhatsApp in WP Store returns the following message: "We couldn't find a match. Try a different spelling or search term." To make sure this issue is not only limited to WP 8.1, we removed WhatsApp from a Lumia 925 running Windows Phone 8, and encountered the same issue trying to find it in Store.
Following a download link from www.WhatsApp.com throws another error message at you. This is what it reads: "App not available. This might be because the app isn't' available in your country or region, it was removed from the Store by the publisher, or it's exclusive to a different mobile provider."
No company in its right mind will remove the world's most popular chat client from its app repository. So we're quite sure that someone from Facebook must have hit the delete button. Whoever is at fault here, Microsoft needs to act swiftly to get this app back in store.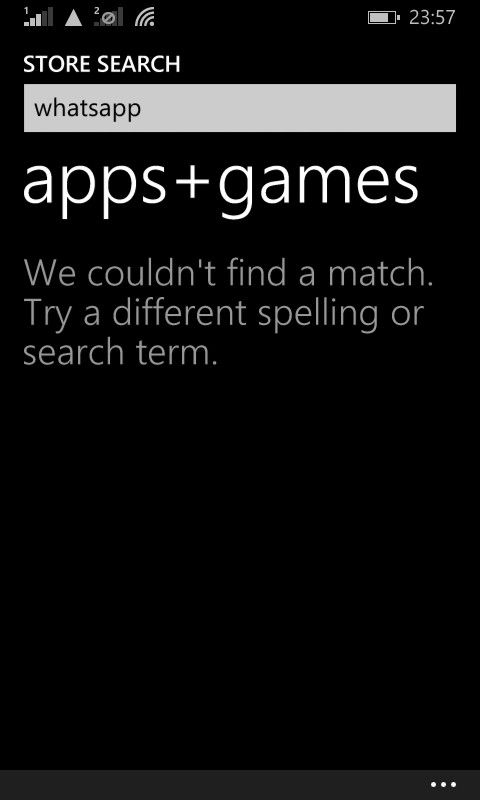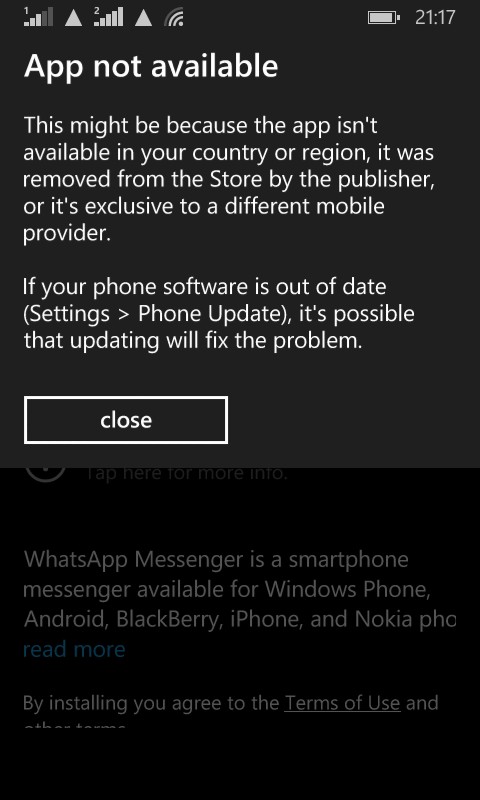 TAGS: Apps, Internet, Windows Phone, WhatsApp