Halo 5 Announced; To Be Launched In 2015
The story takes off continuing the Master Chief's journey from the last events of Halo 4.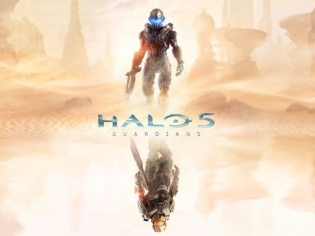 Bonnie Ross, General Manager of 343 Industries announced via an Xbox Wire post today about the next instalment of Halo, titled Halo 5: Guardians. Ross did reveal a couple of more details and also mentioned a bit about the upcoming Halo television series in the post as well. The Game is expected to launch in fall of 2015 but we expect to see a proper trailer at the upcoming E3.
Obviously the game is exclusive to the Xbox One only, and the team at 343 have been optimising the game to run at a smooth 60 fps. The Xbox One brings in new hardware and the internet and related technologies have definitely improved since Halo 4. Ross explains that it is still a challenge to build a game that runs on a scale like Halo does and make it deliver a lot more than that the previous one.
He also revealed that Halo 5: Guardians will bring in an all-new gaming engine. Something that will help take the game leagues ahead and still keep it fresh enough for the next generation to ogle at. The television series that will be directed by Steven Spielberg will also help bring back older fans and even make some new ones, making it even more vital that Halo 5 is bigger and better than before.
More details of the game will be revealed at the upcoming Xbox E3 2014 Media Briefing which is said to happen on the 9th of June.