Samsung's First QHD Smartphone, The GALAXY S5 Prime Said To Launch For $880
Rumoured to launch in June, should you hold back on your GALAXY S5 purchase?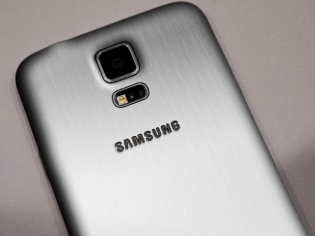 Korean publication Naver revealed the price of an unannounced smartphone that is rumoured to be the GALAXY S5 Prime. The publication even revealed that the GALAXY S5 Prime (G906S) will make its debut as early as the middle of June.
The news is certainly strange as the month of June is pretty close to September, a month usually reserved for the launch of Samsung's Note series of devices. Anyways we are not complaining and in fact buyers should not either. The news should in fact worry those who have already purchased their shiny new GALAXY S5, as the upcoming Prime will definitely bring a lot more to the table than the original S5 did.

What is more interesting is the price tag. The KRW900,000 price tag roughly translates to Rs 52,500 which is about the same as the launch price for this year's plasticy GALAXY S5. Buyers will definitely feel cheated if Samsung launches another product with a faster processor; better display and premium build quality at the same price (which we highly doubt will happen). So we would suggest buyers to just hold on a bit longer and your patience may reward you with a premium GALAXY S5.
But looking at what OPPO has managed so far, it makes sense that you can fit a QHD screen and premium build quality into a reasonable price tag. So it's not about whether Samsung can build such a device, but more about if they want to.
TAGS: Mobile Phones, Android, Samsung