Moto E Off To A Blistering Start? Flipkart Servers Go Down Post-Launch
While it's still too early to make assumptions, Motorola and Flipkart do seem to have brought enough firepower.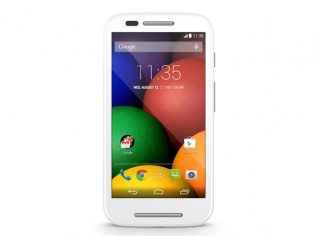 Motorola's latest entry-level smartphone, the Moto E, went on sale in India at midnight, available exclusively on Flipkart. Soon after, the online retailers servers went down showing users the Error 502, according Business Today magazine.
The device appears to be in stock, indicating that Flipkart and Motorola probably fixed the availability issues that they faced during the launch of the Moto G. However, increased traffic onto the site could have led to the temporary overload of the servers.
The report adds that Flipkart did not provide a comment when contacted about the issue this morning. While it may still be too early to speculate how the Moto E's performance in the Indian market will be, all indications point at the device being a runaway success just as its larger sibling the Moto G has been.
With compelling specifications for a phone with its price tag, the Moto E is in line with Motorola's recently acquired Google-esque philosophy. The phone retails for Rs 6,999 on Flipkart, with the online retail giant offering freebies and discounts for first-day customers.
TAGS: Mobile Phones, Android, Motorola, Moto E, Flipkart