Motorola Confirms The 4G LTE Variant Of The Moto G
Apart from featuring LTE connectivity, the device will also come packing a microSD card slot.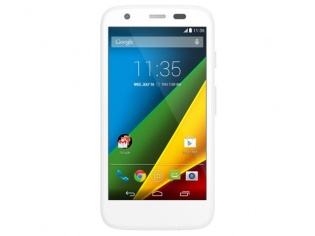 Coming less than 24 hours after the LTE variant of the Moto G leaked on Amazon.com, Motorola has confirmed the that the tweaked version of its mid-range device is on the cards. Revealed at the London launch of the Moto E, the company added that apart from LTE connectivity, the phone will also come packing a microSD card slot.
According to Engadget, the unlocked LTE-ready Moto G will retail for £150 in the UK, which Amazon.com believes to be $220 in the US. The device will also come in the choice of white or black bodies, which is the third and probably final change Motorola will roll out for its hugely successful Moto G.
While no news of the phone's launch in India has emerged, it's safe to say that with more service providers increasing the reach of 4G LTE in the country, it's bound to make it here sometime. Just as Nokia stated at the launch of its Lumia 630 device yesterday, as soon as the infrastructure is there the LTE variant will be ready for launch.
Motorola initially launched the Moto G with emerging market in mind, but the success of the phone in countries like the US and developed European nations has really pushed them to work on a LTE variant. When it came to address the shortcomings, the company just decided to fix the lack of expandable storage problem too.
TAGS: Mobile Phones, Android, Motorola, Moto G LTE, expandable memory