Nokia Camera Beta Update Gives Us A Gist Of Things To Come
Full resolution zooming and living images in tow.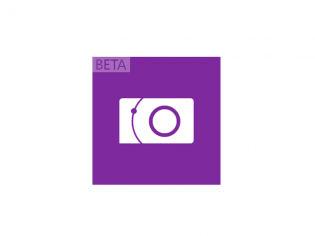 The Nokia Camera Beta app just has received an update and it indeed gives us a demo of things to come in the upcoming Lumia Cyan update. The update brings some interesting new features some of which include 'living images' and rich surround sound capture.
What is interesting though is that the Nokia Camera Beta app is often the test bed for things to come. This means that Nokia will put in some new and outrageous features in here just to find out if users find them interesting; and they sure are!
Living Images is one of the new features to make it to the app. The feature allows your smartphone camera to click a gif like image (with about 3 frames), helping you capture a moment instead of a single shot.
The next most interesting feature is continuous auto-focus which keeps images in focus most of the time while the viewfinder is open. This indeed makes snapping images a lot quicker, since the camera has already locked focus before you reached for the shutter key. Additionally there will also be surround sound capture in video included in the package as well.
As you must have figured out by now, the above features do require some additional horsepower and hardware support from your smartphone. This is why Nokia has mentioned that the above two will only be available for the Lumia 930, the Icon and the Lumia 1520 handsets because they are powered by the Snapdragon 800 processor. Yes, they have skipped out on the Lumia 1020 already.
But fear not, because the rest of you get some much needed features as well.
Full resolution zoom support will now allow you to peek into the images thanks to the new improved Camera Roll app which also includes inline playback of video, cinemagraph, smart sequences and refocus images. A much-welcomed addition if you ask us! Nokia Camera will now connect with Creative Studio and the Video Trimmer for editing your photos and videos as well.
Expect such features and more to show up as standard once the upcoming Lumia Cyan update rolls out for Nokia devices in June.
Publisher: Nokia Corporation
Platforms: Windows Phone 8.0, 8.1
Size: 14 MB
Price: Free
Download : Windows Phone Store
TAGS: Downloads, Software, Apps, Windows Phone, Nokia