LTE Variant Of The Moto G Surfaces On Amazon.com For $220
Coming at a $20 premium to the regular 16GB Moto G, the LTE variant will begin selling on June 30.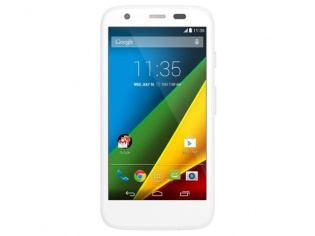 Motorola launched its mid-range Moto G to scurry up buyers in emerging markets where speedy 4G LTE isn't popular or accessible to majority of smartphone users. However, judging by the success of the phone in developed regions, the launch of a 4G LTE enabled variant of the phone was inevitable.
Listing posted on Amazon.com (spotted by Gabatek) briefly showed two unannounced variants of the Moto G – 'universal LTE' and 'White universal LTE'. Both devices were priced at $220 (approx Rs 13,137), just a slight premium to the 16GB variant of the Moto G that sells for $200 (approx Rs 11,934).
The tentative shipping date mentioned for the two new listings was 30th June. According to Engadget, the LTE variant will work only with GSM-based networks, but more details are likely to emerge closer to the phone's launch.

For now though all of Motorola's attention will be focused on the launch of its entry-level phone Moto E. Details of the LTE variant of the Moto G will most likely be revealed closer to the speculated launch date, and should also reveal which markets will get the device.
Apart from this, you can expect all variants of the Moto G to come in the newly leaked white shade, sort of a mid-life refresh while the company scrambles to develop the G's successor.
TAGS: Mobile Phones, Android, Motorola, Moto G LTE, mid-range smartphone