GALAXY S5 Active Visits The FCC, Expect A Tougher Version Of The S5 Pretty Soon
With the GALAXY S5 already being IP67 dust and water resistant, we wonder what level of toughness the Active would bring.
The Samsung SM-G870A seems to have paid a visit to the FCC. The handset that has been making waves online has finally got confirmed and could soon be announced as the GALAXY S5 Active.
The Samsung SM-G870A though stands for the AT&T version of the handset. Still then, we wonder what the new handset will bring to the game, considering that the Samsung's GALAXY S5 already offers IP67 dust and water resistance.

The GALAXY S5 Active is also said to pack in the same 2800mAh battery, so don't expect it to be a road-warrior either. We guess that Samsung has designed the handset to withstand much tougher conditions, allowing the Active to be used along with adventure sports such as mountain biking, in extreme cold weather, etc. Moreover we could expect the GALAXY S5 Active to last longer under water as well.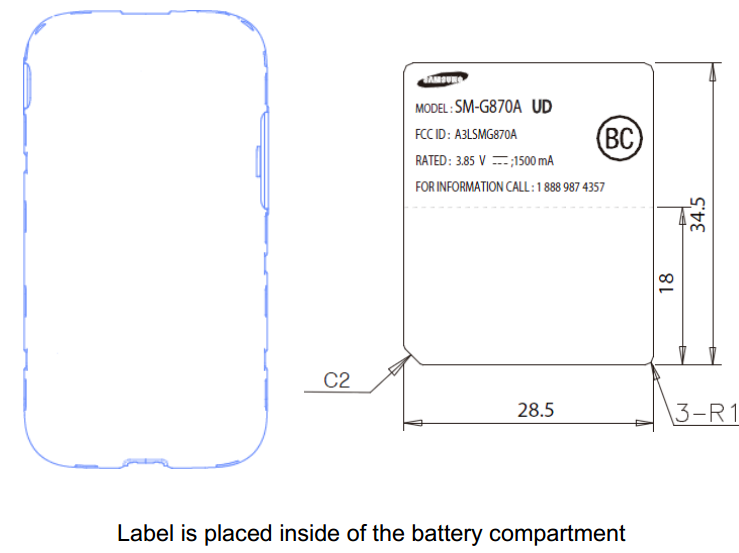 The last time around @EvLeaks found the apk's of the GALAXY S5 Active which actually confirmed that device actually exists. The phone will obviously be a bit chubbier and heavier compared to the stylish design of the GALAXY S5 to deliver longer battery life and withstand the toughest of weather conditions. Since the GALAXY S5 is already IP67 certified, we guess that the Active, may be built to tougher military standards which not all of us require at all times (unless you are an explorer). One area that the GALAXY S5 Active may excel in may be the drop test. Since the device will be chubbier, we should expect the body (and all the components in it) to withstand extreme shocks from drops. Also the screen's glass panel could be of a much tougher grade, and may not get damaged easily as well.
For now, all we can do is wait for Samsung's official announcement.
TAGS: Mobile Phones, Android, Samsung