Samsung Could Soon Launch A Tizen Powered Phone In India | TechTree.com
Samsung Could Soon Launch A Tizen Powered Phone In India
The device will most likely compete with the Nokia X and cheaper Android devices from Indian manufacturers.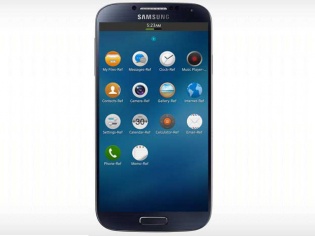 Samsung may have picked its Tizen operating system over Android Wear to power its wearables, but a full-fledged smartphone running the OS is yet to make it to the market. Now however the Wall Street Journal reports that a singular model running the Tizen OS will be launched in Russia in the coming weeks, followed by its launch in India.
Earlier this year NTT Docomo also decided against launching a Tizen powered smartphone in its home market of Japan, citing that the time wasn't right. Even Orange in France has stalled plans to launch their own Tizen powered devices.
Samsung's game plan is now to launch the devices in emerging markets where value and features are supposedly seen as more important than the overall software. This is why India and Russia have become prime targets for Tizen powered smartphones, rather than Samsung's largest US and European markets.
The smartphone space in India is dominated by Google's Android, followed by Microsoft's Windows Phone OS taking a distant second. However, Samsung will not be looking sabotage its Android phone sales with the Tizen powered phone, but instead take on the likes of Nokia's Asha and X series of phones.
This move will restrict the device to the entry-level smartphone market which extends all the way from about Rs 6,000 to Rs 10,000. Pricing will play a critical role in the success of Samsung's Tizen smartphone, but it does give the company a chance to quash Micormax which has been making inroads in the low-end Android phone market.
TAGS: Mobile Phones, Tizen, Samsung, entry-level smartphone, Nokia X