Moto E Images Leak Ahead Of Launch; Coming Soon Only On Flipkart
Most rumours surrounding the Moto E seem to be true, save for its ultra-thin form factor.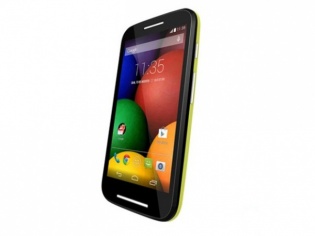 Motorola will launch its new entry-level 'Moto E' smartphone tomorrow, but thanks to a leak on Motorola Mexico's Facebook page we've got an early glimpse of the device. Indian e-commerce giant Flipkart too has teased the new smartphone, with reports suggesting it could be available in India as early as May 14.
The leaked images show a never before seen Motorola device which is slightly shorter than the Moto G, though the bezels have gotten much thicker. The device sports a smaller screen, an enlarged speaker grille and ambient light/proximity sensor at the top, and what appears to be a large speaker slot under the screen.
Maps to save the day? @Motorola's latest smartphone is almost here: http://t.co/RK0X7XDs6f #GoodByeOldPhone pic.twitter.com/59eTQS7LAQ

— Flipkart (@Flipkart) May 10, 2014
It's clear that the Moto E will ditch the front facing camera module in favour of cost savings, and while rumours suggested the device would feature an ultra-slim form-factor, leaked renderings state otherwise. So far the Moto E seems to be a typical low-cost device, and like Motorola's other cheap device, the specifications should really be what set it apart from the competition.
While the 4.3-inch display size may have been confirmed with the leaked images, expect it to have a 720p resolution just like the Moto G. The device should be powered by a 1.2 GHz dual-core Snapdragon processor, with 1GB of RAM. The phone will run a pretty much stock version of Android 4.4 KitKat right out of the box.
The Moto E is expected to ship with the same 5MP camera module that adorns the back of its larger sibling, while it will be missing the flash module. Internal memory will stand at a measley 4GB, but users will get the option to expand that to 32GB via a microSD card slot.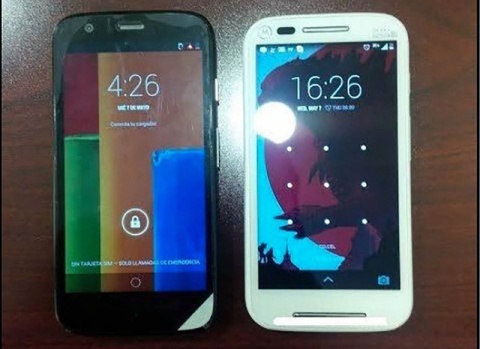 In India Motorola will most likely launch the Moto E exclusively through Flipkart at first, as it has done with the Moto G and Moto X. Given the speculated sub-Rs 10,000 price tag, the company will be looking to bring the phone to regular large and small retailers who still have a stronghold in smaller cities and towns.
Most of Moto E's leaked specifications seem to be right on track with the real device, save for the ultra-compact size. The device seems to be a lot thicker than 6.2mm, and even it's width is comparable to that of the Moto G given the enlarged bezels.
For the final conformation on those specifications we're just going to have to wait until Motorola launches the device tomorrow, and lets just hope they have a few surprises in store for us.
TAGS: Mobile Phones, Android, Motorola, Moto E, entry-level smartphone, Flipkart