Apple In Talks With Beats For A $3.2 Billion Acquisition Deal | TechTree.com
Apple In Talks With Beats For A $3.2 Billion Acquisition Deal
If the deal does go through, it will be the largest acquisition ever underkaken by the Cupertino giant.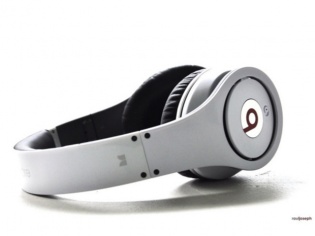 Apple isn't known to make large acquisitions, which is why very few people have ever heard of the 24 companies it has acquired in the past 18 months. That might all be about to change though as the tech giant is closing in on a $3.2 billion acquisition of Beats Electronics.
According to the Financial Times the deal could be announced as early as next week, but given that some key details had not yet been agreed upon, it could fall apart at any moment. If the deal does go through, it would be Apple's largest ever acquisition and would mark a massive departure from the way the company has traditionally functioned.
Music producer Jimmy Iovine and the hip-hop star Dr Dre created Beats to offer consumers an alternative to the low quality headphones that came bundled with the iPod and iPhone. Though demanding a premium price, Beats has today become a street-smart fashion brand adored by music artists and sports stars.
Apart from acquiring Beats' audio equipment arm, Apple will also buy its fledgling music streaming service that launched just this year. The Cupertino company already has its own iTunes Radio which competes with parts of Beats as well as more established players such as Pandora.
The driving force behind the deal could be the recent shift in music consumption, with people moving towards subscription services rather than downloads. In 2013 the music industry generated revenue of $1.1 billion through subscriptions, a 50% y-o-y growth, while revenues through downloads fell by 2%.
Apple and Beats are a perfect match in the sense that they both are looking to provide products with better quality to consumers. The tech giant is clearly paying a hefty amount for the 'cool' that comes with Beats, while also boosting its own presence in the music streaming domain.
The Apple-Beats deal comes after a string of high-priced deals in Silicon Valley, with Google acquiring Nest Labs for $3.2 billion, and Facebook purchasing WhatsApp for a massive $19 billion. Just when there have been many reports surrounding the future of the iPhone maker, the company is beginning to move out of its fold and explore new territories.
TAGS: Beats Music, Apple, Audio, Music Streaming, acquisition