OneDrive For Android Gets Updated; Gets One Step Closer To Being Google Drive
Update adds file sharing, multiple file selection for downloads and much more.
One thing that was missing in the case of Microsoft's OneDrive service is a good app that works well with Android users. The existing app was pretty much functional but seemed more like a beta with limited features. Finally, Microsoft has rolled out an update for the OneDrive app for Android which now makes life a lot easier for those who remain faithful to the Microsoft's ecosystem of services.
The new app brings a lot more in terms of functionality making the service a bit attractive for Android users. We think that the app is more useful for those who have made the switch from Windows Phone to Android and still prefer accessing Microsoft's services compared to Google's offerings.

One of those new useful features is the ability to share files with people. One can do this by sending a link, or even sharing a file to another app. Next up, is the ability to select and download multiple files at once from one's OneDrive account to their device's memory.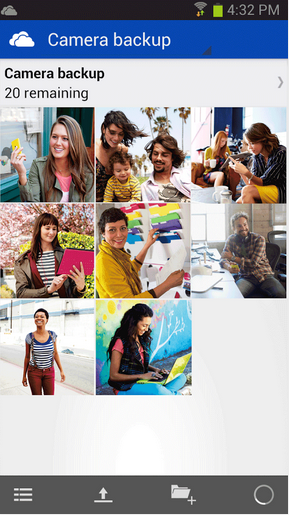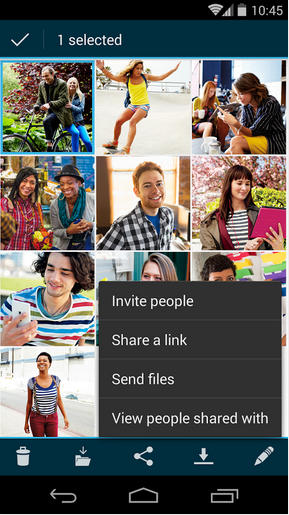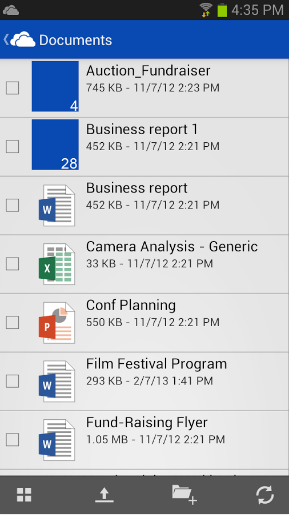 The other two features that the update brings, allow you to move and sort files into different folders.
The update is definitely a welcomed one, but certainly brings out the weaknesses of Microsoft's understanding of the Android space. Google's offering (Drive) is a lot more flexible and works in sync with any Android device. The Drive app feels more native and integrated compared to OneDrive which feels more like a standalone app on an Android device.

Publisher: Microsoft Corporation
Platforms: Android
Size: Varies with device
Price: Free
Download: Play Store