Apple To Withdraw The iPhone 4 From Sale In India | TechTree.com
Apple To Withdraw The iPhone 4 From Sale In India
A mere four months after it was re-launched the company will pull the plug on its cheapest iPhone model.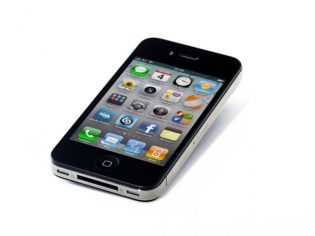 Tech giant Apple has decided to withdraw its cheapest mobile device, the iPhone 4, from sale in India a mere four months after the company re-launched it to boost volumes in emerging markets. The move comes soon after the company reported a $41 drop in the average selling price of the various iPhone variants.
According to Economic Times, three of Apple's leading trade partners in India have said that supply of the iPhone 4 have stopped and that the company has indicated that it will not be taking fresh orders for the model. The report added that an email sent to an apple spokesperson did not elicit any response until the time it was published.
Apple re-launched the iPhone 4 in order to grow its user base in emerging markets where the mid-range segment is the fastest growing. In India the phone served its purpose as the company doubled its user base to more than 25 lakh iPhone users in just one year.
The company is now is banking on the loyalty that surrounds its products, having users go in for newer iPhone models when they do decide to upgrade. The other reason Apple could have pulled the plug on the 4 was the buy-back offer it introduced last month on the 4S.
Offering a Rs 7,500 discount on the iPhone 4S in exchange for an older model, the company effectively reduced the price gap between the 4 and the 4S to just Rs 3,000. According to Apple's trade partners in India, the 4S has emerged as the top-selling iPhone model in the country, rather than the cheaper iPhone 4.
"With the buyback offer, iPhone 4s is now Apple's largest selling model by the number of units sold and also amongst our top five selling models," said Himanshu Chakrawarti, CEO of The Mobile Store, in the ET report.
Apart from these two most obvious reasons to withdraw the iPhone 4 from sale, the company could have also been influenced by performance issues the phone faced when running its latest iOS 7 operating system. For a company with withholds user experience as a major selling point of its products, this could have seemed unacceptable.
The re-launch of the iPhone 4 in India has helped Apple become the third largest player in the country's mobile market in terms of value. Despite this the company controls just 2.4 per cent share of the market during the January-March quarter. With news of a new Apple smartphone coming sometime in the second half of the year, the company could also look at slashing the rate of the 4S to fill the shoes of the now defunct iPhone 4.
TAGS: Mobile Phones, iOS, Apple, iPhone 4, India