So Fitness-Tracker Moves Will Share Data With Facebook After All | TechTree.com
So Fitness-Tracker Moves Will Share Data With Facebook After All
Facebook may not use data from Moves, but there's nothing stopping it from forwarding the info to advertisers?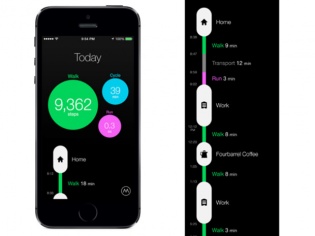 Social networking giant Facebook recently entered the fitness tracking bandwagon by snatching up the developer that gave us the app Moves. At the time of purchase the two companies promised they wouldn't share user data, an issue which privacy-minded users had raised flags for.
While this gave the impression that Facebook would take a hands-off approach to running Moves (just as it has done with countless other services it has acquired), the fitness tracking app has updated its privacy policy stating that it will share data with Facebook.
According to Engadget, Moves claims the data sharing is to "help provide, understand, and improve" their service. With the companies unwilling to give out any more information, the update sounds like a complete reversal of what was promised when the deal was made public.
A Facebook spokesperson supposedly reiterated to the Wall Street Journal that there wouldn't be any data mingling between the two companies, but added that Moves will share info with the parent company. Dwelling deeper, Facebook may indeed not be utilising data gathered by Moves, but that doesn't stop it from passing on the info to advertisers.
This could allow advertisers to target specific users of Moves who in turn crosscheck data from a persons Facebook account to better target advertisements. As Engadget humorously puts it: if you suddenly start getting ads trying to sell you running shoes on your Facebook feed, you know what's up.
TAGS: Apps, Moves, Facebook, fitness-tracker, Social Media