Download: Kochadaiiyaan The Legend Reign Of Arrows
Gives you a chance to shoot an arrow with the power of Rajinikanth!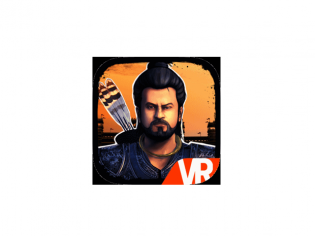 If you thought that 'Rajinikanth was not enough for this world', Gameshastra Solutions takes us to another time with an arcade game where you can shoot arrows and defend the city of Kottaipattinam; all with the power of superstar Rajinikanth.
Yes, you guessed it right! If the game involves Rajinikanth, it will have to include some super awesome power ups; and the game comes loaded with plenty of them.
Kochadaiiyaan The Legend Reign of Arrows is a third-person, action arcade game where you step into the shoes of superstar Rajinikanth and go about defending the city of Kottaipattinam. It's more of a cover to cover shooter with some really stunning visually changing environments. Gameplay is pretty simple as well thanks to the limited yet well-defined controls.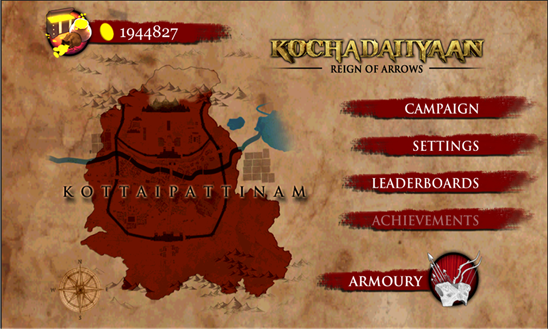 The game takes place in 710 AD, so don't expect any wild weaponry or bazookas. You get the humble bow and arrow which in the hands of superstar Rajinikanth becomes a weapon of mass destruction.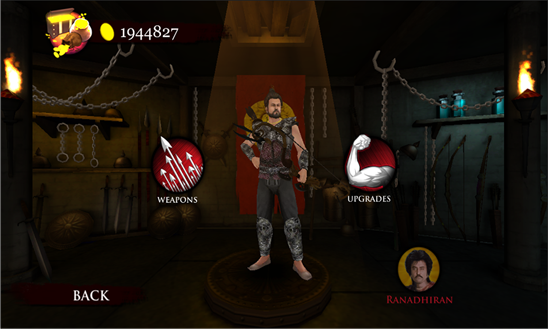 There are the usual power ups like the ability to upgrade to advanced weaponry and armour. Then there are the ones that we talked about earlier—Reign of Arrows, Split shot, Explosive Arrow, A Catapult and even A Rapid Fire mode (yeah, who needs a your puny machine gun now?) . There are even arrow depots along the way in case you happen to run out of them.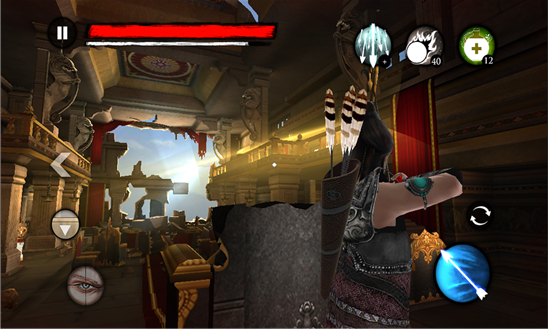 All-in-all a fun shooter, that will keep you entertained for sure.
Developer: Gameshastra Solutions Pvt. Ltd.
Price: Free
Size: 58 MB
Platforms: Windows Phone 8 or higher
Download: Windows Phone Store