LG G3 Launch Event To Span Two Days Across The Globe Starting 27th Of May
The launch event of the much-awaited flagship will see simultaneous gatherings, three cities at a time.
It's certainly been a long wait for the LG G3, from leaked UI screenshots to the camera setup on the back panel. LG has waited for all the major manufacturers to announce their smartphone flagships for the year; some of which have even gone up on sale. Finally, LG has given up its silence and sent out invites for its upcoming flagship, the LG G3 smartphone, for the 27th of May.
It's been months of speculation and leaked images of what everyone expects to be the first phone sporting a QHD (2560 x 1440 pixel) display from a major manufacturer. The invite that has been sent out mentions that their upcoming handset is clearly about simplicity by quoting Ralph Waldo Emerson — "To be simple is to be Great." The launch is said to take place in 3 major cities at a time. San Francisco, New York, and London will see the launch of the flagship smartphone on the 27th of May, while Seoul, Singapore, and Istanbul will get to see the device on the next day.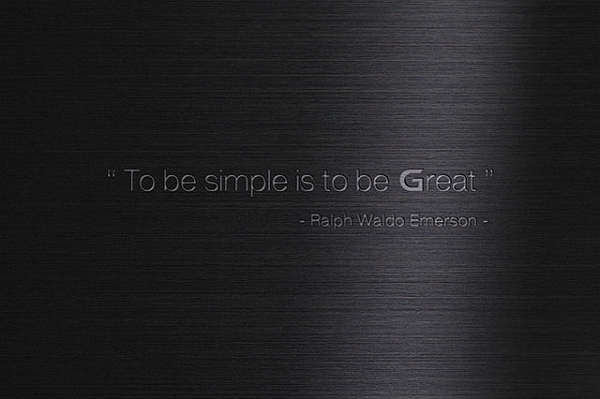 The highlighted 'G' obviously means that LG will be launching the much-awaited LG G3, but what's more interesting are the hardware specifications, that the handset will feature. Again, the invite shows a brushed aluminium surface as the background, indicating that the product will also sport a metal clad body or finish. This could be a first from LG and could propel them into the premium handset space.
From what we know so far, the LG G3 is rumoured to sport a 5.5 inch QHD (2560 x 1440 pixel)display (there may be a Full HD one as well) powered by a Snapdragon 801 SoC along with 3GB of RAM and 32GB of internal memory. Powering the optically stabilised lens and the rest of the internals will be a hefty 3000mAh battery unit. Moreover, there could be also two versions of the device as mentioned above with the only difference being the pixel density and the RAM size.

TAGS: Mobile Phones, Android, LG