Google To Ditch The Nexus Range Completely; Plans To Launch Premium Silver Devices
The company is rumoured to invest $ 1 billion into its upcoming line-up of high-end devices.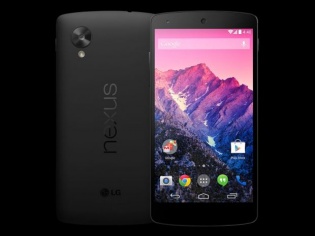 Yes, you read it right! The Nexus 5 and the upcoming, rumoured Nexus Tablet will be the last of the Nexus range. Google now plans to completely shut down the Nexus programme; meaning that they will stop creating Nexus devices and move to a more high end market similar to Apple. This has been rumoured for quite some time now and now thanks to sources the news has been confirmed. Say hello to Project Silver!
The Android Silver Project as The Information reports will be a complete refresh from Google's current strategy of designing mid-range handsets and devices. Big G is rumoured to invest about $ 1 billion in the new project and is already in talks with a number of manufacturers who will produce the Silver range of devices.
The Silver range will basically consist of a pure Android experience minus the shoddy mid-range construction which will be replaced with premium offerings from manufacturers, (LG and Motorola to begin with). The Silver handsets and tablets will get same day updates no matter which region the devices exists in and Google will exercise a tighter control as to what bloatware goes into them.
Think GPe (Google Play edition) devices in short but with Google controlling the hardware and software. What confuses us the most is why Google feels the need to shut down its Nexus operations when its mid-range Nexus 5 is doing so well in the market?
Google plans to roll-out such devices to it developed markets first and then later introduce the same to emerging markets. The campaign is also set to include in-store Android kiosks designed by Google to familiarize buyers with the software. Additionally, this could even line-up with the rumoured re-design of the Android UI with a flatter look making Android more user-friendly and welcoming as compared to previous versions of the software.
TAGS: Mobile Phones, Android, Google