HTC's Plastic Clad 'M8 Ace' Could Be A Samsung Galaxy S5 Killer
Featuring similar specs as the Galaxy S5, the M8 Ace will undercut Samsung's flagship on the cost front.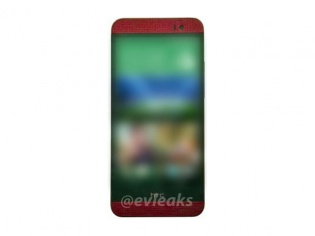 The success of HTC's recently launched flagship One (M8) has been undercut by Samsung's Galaxy S5, but now the company could be looking to change that. The Taiwanese firm may have poked fun at Samsung's 'plastic-clad' flagship, but since that hasn't detered buyers the company could be looking to launch their own.
HTC is planning to launch the 'M8 Ace' which will essentially feature a plastic unibody rather than the aluminium one on its current flagship. Moreover, the M8 Ace will apparently pack identical specs to the Samsung Galaxy S5, but will beat it by a long way in terms of pricing.
The phone is expected to feature a 5-inch 1080p display and a 2.5GHz, quad-core Snapdragon 801 SoC processor. Details about whether the M8 Ace will feature the HTC M8's Duo camera however remain to be seen. According to Chinese site TMTpost, the phone will launch next month and will cost CN¥3,000 (about $480) off contract.
This means that the M8 Ace will undercut the Galaxy S5's price by more than $150 and could potentially hurt Samsung sales. On the other hand though, the Galaxy S5 will still offer more party tricks in the form of its fingerprint scanner and heart-rate sensor. Still, there are bound to be hoards of people who're not really into that stuff, and the M8 Ace could make a great deal.
HTC could however hit back with its Sense UI, which is widely regarded as the best Android skin in the market, and there could be a lot of takers for its gimmicky Duo camera (if it gets one). The move could prove fruitful for HTC, and even if it can't compete with the Galaxy S5, it should be a worthy competitor to the upcoming Moto X+1 and Nexus 6.
TAGS: Mobile Phones, Android, HTC, M8 Ace, Galaxy S5