Microsoft Takes Over Nokia; But Still Hasn't Finalised Branding | TechTree.com
Microsoft Takes Over Nokia; But Still Hasn't Finalised Branding
There's no word on what the next batch of Windows Phone devices will be called.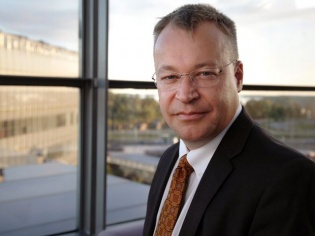 Microsoft has finally acquired Nokia six months after the big announcement. Nokia's Devices and Services business has finally been taken over by Microsoft and as expected Stephen Elop, EVP Nokia Devices Group had to write a long letter about it.
The letter describes how passionate both Microsoft and Nokia are and how both were vital in playing their role for the PC and mobile industry. He then went on to praise Nokia and how the company has helped catapult Windows Phone sales to the next level.
Everything just became a lot #MoreColorful Nokia Devices & Services is now part of Microsoft! http://t.co/t62gmVg1fn pic.twitter.com/HMu3e3WplB

— Nokia (@nokia) April 25, 2014
What leaves us (and many more) confused for now, is what Stephen Elop did not mention in his letter, which is the new branding for Nokia Devices. Will the new devices be called by the Surface name — a brand that Microsoft has already built? Or will all the new Nokia devices be called 'Lumia's' which basically goes with the current Nokia branding?
There is a lot to a name when it comes to sales. And we expect Microsoft to come up with one soon since the world loves a Nokia phone and may not connect with a 'Surface' device too well. Will Microsoft launch a million dollar marketing campaign to remedy this? As of now, only time can tell.
TAGS: Mobile Phones, Windows Phone, Nokia, Microsoft