Micromax Begins Manufacturing Smartphones At Its India Plant | TechTree.com
Micromax Begins Manufacturing Smartphones At Its India Plant
All Micromax tablets are manufactured locally, while production of phones is in the initial stages.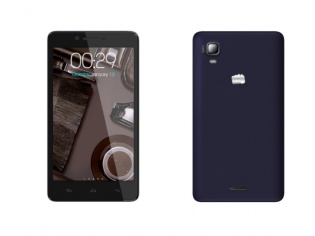 India's second largest mobile device company (in terms of market share) Micromax has started manufacturing handsets locally at its Rudraprayag facility in Uttarakhand, according to a Times of India report.
While still in the initial stages, the company began manufacturing mobile phones in India a few months ago. The Rudraprayag plant has already been producing all the tablet devices Micromax currently sells in India, along with LEDs.
"Micromax has manufacturing plant in Rudraprayag where it manufactures LED and tablets. The company started manufacturing mobile phones couple of months back," a company spokesperson told PTI.
According to industry data, Micromax is the second largest mobile phone and tablet PC manufacturer in India in terms of market share. In the fourth quarter of 2013 the company controlled 13 per cent of the total mobile phone market, while its share in the smartphone market stood even higher at 16 per cent.
In the tablet PC front, the company controlled 8.9 per cent of the market, which stood at about 4.14 million units during 2013. The company is now looking to double its revenues on a year-on-year basis, taking it up to $1 billion by the end of the current financial year.
Currently Micromax manufactures all its smartphones in China and imports them into India. The company recently made its entry into the Russian market, in a bid to better compete with giants like Samsung and LG in the global low-cost smartphone market.
It is yet to be seen whether the company will truly shift its manufacturing base to India, or will merely use its local plant to assemble components imported into the country.
TAGS: Mobile Phones, Micromax, local manufacturing, India