HTC Shows Interest In Buying Nokia's Controvercial Chennai Plant (Update)
A viable option for Nokia especially since Microsoft doesn't seem to be interested in manufacturing phones in India.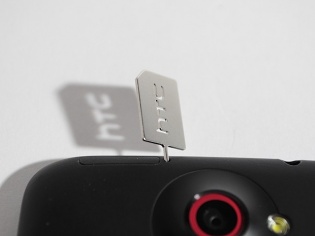 In the most bizarre turn of events, Taiwanese phonemaker HTC has announced that it would be considering to buy Nokia's Chennai plant if it is put up for sale to a third party other than Microsoft. The company is looking at ways to better reach Indian consumers, as it increases focus on manufacturing mid-range smartphones.
"I am happy to look into it, because the overall preparation, exploration hinges upon if it will serve consumers better. If that (plant) will do that (service consumers better), then we would be happy to look further into it," said Chialin Chang, CFO of HTC, in an interview with the Economic Times.
The transfer of Nokia's device and services arm to Microsoft expected to come to a close this Friday, though there's still a high probability that the Indian plant will be left out of the deal. Nokia has been unable to resolve the tax disputes with Indian authorities, barring its sale to anyone else.
Unless Microsoft, or indeed a third company steps forward to clear the Rs 5,000 crore in unpaid taxes, Nokia will not be able to dispose of its assets. The company even showed interest in running the plant to manufacture phones for Microsoft under a special agreement.
According to an unnamed person in the know of the matter, Nokia's Chennai plant may be losing its importance to Microsoft, given the issues faced. "It makes no sense for Microsoft to keep the factory as they can easily outsource the entire production to China, just like Apple does, and successfully at that" he said, according to the ET report.
If this does indeed happen, there could be just two possible outcomes for the future of Nokia's Chennai plant. The company would either choose to shutter it, or indeed sell it to a HTC who's betting on India to power its growth. The legalities of such a deal are however unknown, as it would mean more competition for Microsoft which is also looking at India as a prime market.
In his interview with ET, Chang said "India is a very crucial market for HTC. We want to go deeper into tier 1 cities, expand beyond tier 1 cities." He added that the company is looking to launch more phones at different price points in the coming months, while also bringing its wearable devices and tablets in the second half of 2014.
The Taiwanese manufacturer has already begun showing signs of increasing its presence in the low to mid-range smartphone market. The company recently launched its cheapest handset in the Indian market, the Desire 210, priced at Rs 8,700, along with its Desire 816 phablet.
Update: HTC has now released a statement saying that Mr Chang's comments were taken out of context in his interview with ET and "HTC would like to clarify that the company has no intention of purchasing the plant (Nokia's Chennai unit)."
TAGS: Mobile Phones, Nokia, HTC, Microsoft, mid-range smartphone