Google And Apple Battle To Offer Exclusive Game Apps | TechTree.com
Google And Apple Battle To Offer Exclusive Game Apps
Trumping each other in offering better app environments seems to be the goal here.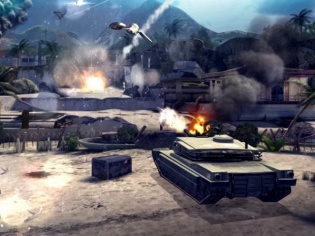 Despite the inherent power of Google's Android and Apple's iOS, the thing that really draws customers in is the app environment built around them. Now the two rivals have declared an all out war to ensure that top game titles arrive first on devices powered by their respective operating systems.
According to the Wall Street Journal, both companies are trying to lure game developers by offering them prominent placement on their app stores' home page and featured lists. This ensures maximum exposure for certain game apps, while both companies use them as marketing ploys to showcase why customers should choose their device environments.
Moreover, for Apple this means added earnings through its app store, given that it takes a 30 per cent cut from every transaction made to buy an app and even within the app itself. Just last year the company struck a deal with Electronic Arts Inc to promote the game "Plants Vs Zombies 2" in its app store.
This also goes to show that productivity isn't the only thing on the minds of customers who purchase smartphones. Game and social tools are still among the most downloaded and used apps on mobile devices, and apart from enhancing the look and feel of their operating systems, Apple and Google know that staying ahead in the app race is key to their success.