Toshiba Unveils World's Fastest MicroSD Card; Says It's Perfect For 4K Capture | TechTree.com
Toshiba Unveils World's Fastest MicroSD Card; Says It's Perfect For 4K Capture
Card brings 260 MB/s read and 240 MB/s write speeds, making it the fast card on the block.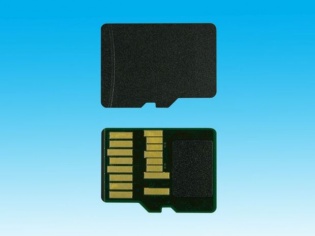 Toshiba unveiled what it claims to be the world's fastest UHS-II microSD memory card today. The company unveiled two memory cards available in 32GB and 64GB variants, which it claims to be ideal for 4K video recording; a feature which most flagship mobile phones have begun supporting.
The new UHS-II compliant memory cards shatter the barrier of the older UHS-I cards with approximately 8 times faster write speeds and 2.7 times faster read speeds. The 64GB variant of the UHS Speed Class 3 enabled memory card can reach speeds of up to 130 MB/s while writing data and 145 MB/s while reading. The 32GB variant on the other hand is the more capable of the two. It can reach speeds of up to 240 MB/s when writing and 260 MB/s while reading.
Sony had recently launched a 64GB microSD card, but it belonged to a different UHS-I standard and offered transfer speeds of up to 40 MB/s. Sony's microSD card also offered water, dust, UV, X-ray protection and was also temperature proof; meaning that they were a lot more durable compared to their counterparts.
While Sony's offering was priced at Rs 5,679 for the 64GB variant, Toshiba has not revealed any pricing details about their memory card just yet.

TAGS: expandable memory, Hardware, Toshiba