Google Plans A January 2015 Release For Project Ara 'Gray Phone'
Sets an impossible target without even having the modified Android software in place for the 'Gray Phone'.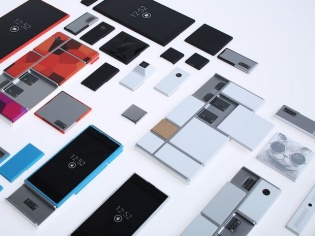 The world definitely thought (some still do) that Google was crazy when it took up Project Ara from Motorola mobility before handing them over to Lenovo. What was clear back then was that Google was indeed interested in the concept of an open hardware platform. Well, now after months of waiting, Google says that it has set its sights for a January 2015 launch of the Project Ara 'Gray Phone'.
"It's called the Gray Phone because it's meant to be drab gray to get people to customize it," said Project Ara leader, Paul Eremenko at the world's first Project Ara Developers Conference. Eremenko was one of those chunks of Motorola that Google managed to keep to themselves after the handover to Lenovo.
The component swapping Gray Phone according to Eremenko would be available to the general public as early as January 2015 and will cost $50. What he also said was that he and his small team are working hard with a number of hardware developers to make Project Ara possible and ready for the scheduled launch date. One of those companies includes 3D systems, a 3D printing company with whom Google is working with to build massive 3D printers. These are the same 3D printers that will help build those blocks that make up the Project Ara device.
It was just a few weeks ago that Google launched the Modular Developers Kit or MDK. The kit delivered the guidelines to hardware developers including the exact measurements of the blocks that would fit in, and even the locations of the components on the upcoming Project Ara phone.
Next up is obviously the software bit which is still in progress. Eremenko professed to developers present at the conference, that Android does not support dynamic hardware… as of today. According to Eremenko, Google will take care of the same and he also stated that software is currently last on their list of things to do.
Another developer's conference will be in July with the third one set for September. The basic idea behind the conference was to share a timeline so that developers could make well-reasoned, intelligent decisions about their investments in the Ara system.

TAGS: Mobile Phones, Software, Android, Google