Snapdeal Acquires Doozton To Boost Its Online Fashion Presence
Sale of fashion products online seems to be the next battle within the Indian e-commerce industry.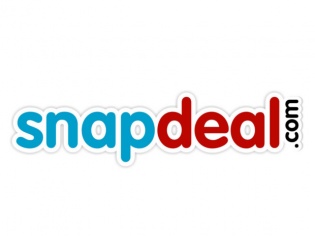 The Indian e-commerce boom has just kicked off, and after electronics its the online fashion industry that's really drawing all the attention. The two biggest online retail players Flipkart and Myntra could be looking to join forces, making rival Snapdeal push aggressively to get in on a piece of the action.
According to Tech Crunch, just two months after eBay invested $134 million in Snapdeal, the company has begun putting it to good use by acquiring fashion discovery site Doozton, a startup which is less than a year old. While the financial terms of the deal have not been disclosed, the driving force has been the increased spending on fashion products by the aspirational middle-class.
The report claims that e-commerce industry in India is still quite price sensitive, but fashion products do attract a premium. Here's where Doozton comes in, allowing consumers to buy products based on occasions – from weddings to Valentines Day.
"The technology built by Doozton will enable and artful and personalised way of listing and suggesting fashion merchandise on Snapdeal, making the acquisition fruitful for buyers and sellers on the platform. At Snapdeal we have seen 10x growth in our fashion categories in the last 12 months, and we foresee the benefits of this acquisition will further boost this growth," said Rohit Bansal, co-founder of Snapdeal, according to the TC report.
The online fashion industry nearly doubled in size from $278 million in 2012 to $559 million in 2013. Snapdeal so far, including the lastest eBay funding, has raised over $336 million, and with the acquisition of Doozton is hoping to cash in on some of this action.
Doozton which was founded by Pushpendra Singh, an IIT graduate, says that he is glad about the acquisition of his company by Snapdeal. He believes that the technology developed by Doozton will get features on a wider and more established platform.
The Indian e-commerce industry is expected to grow sevenfold to $22 billion in the next five years, given the increase in internet infrastructure and its usage on mobile devices. The country already has a community of 200 million internet users, and companies are looking to get as many of them as possible to begin shopping online.
TAGS: Internet, E-Commerce, Snapdeal, Doozton, Fashion Products