Amazon Could Unveil A 3D Smartphone As Early As June
The device will not require users to wear and special glasses to enjoy a 3D experience.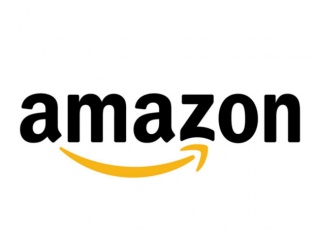 Amazon is allegedly working on a smartphone that renders images in 3D without requiring the user to wear and special glasses. According to the Wall Street Journal the revolutionary device will be unveiled in June this year, while it will make its way to markets only in September.
The device will use four front facing cameras to track the user's retinas, thereby adjusting the image to seem like its a holographic projection from no matter which angle the user views the screen. The technology will monitor whether the user has moved farther or closer to the screen, automatically resizing the image.
According to the report, Amazon has been inviting select app and game developers to demonstrate the capabilities of the device, though under tight security. People who have used the device pointed out that it would be ideal for gaming, as it is designed to render a sense of depth on a flat screen.
While it is not clear as to what operating system the device will use, the company's current crop of Kindle Fire tablets and Fire TV set-top-box run on the open source Android platform. This OS, while based on Google's Android Kernal, is highly customised – in many ways like what Nokia's X line of phones use.
Amazon is supposedly in talks with two display manufacturers, including Japan Display who supply screens to Apple. The handset will go into mass production later this month with an initial order of 600,000 units being placed.
The 3D phone will be unveiled in June this year, and will go on to be launched in September to make the most of the holiday season in the US. The WSJ report did not however mention anything about the price of the device, but did add the the launch could be delayed over performance and other concerns.
While Amazon doesn't make any money selling its devices, it does earn through sale of apps and other content from its marketplace. Moreover a smartphone is like a treasure trove for the company, collecting valuable data from users about their interests, location and buying trends. All this allows Amazon to customise each user's experience of its store helping turn more visits into sales.
TAGS: Mobile Phones, Open Source Android, Amazon, 3D Smartphone, Kindle Fire, Fire TV