Google Acquires High-Altitude Drone Maker Titan Aerospace | TechTree.com
Google Acquires High-Altitude Drone Maker Titan Aerospace
The race to bring cheap internet to the furthest reaches of the earth seems to be heating up.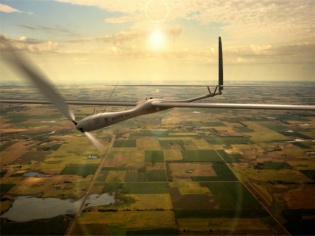 Google has acquired Titan Aerospace, the drone-making startup that was earlier on Facebook's radar as a potential acquisition target. According to the Wall Street Journal, the details of the deal were not disclosed, but it comes soon after Facebook acquired Titan's competitor Ascenta, with its plans to take the internet to the farthest reaches of the globe.
Both Titan and Ascenta are in the business of building high altitude drones which fly near the edge of the earth's atmosphere. This is what makes them crucial in Google and Facebook's race to provide cheap and uninterrupted internet connectivity across the globe.
The WSJ report states that Google plans to use Titan Aerospace's technology and expertise to contribute to its own Loon Project (balloon-based remote internet delivery project). Moreover the high-flying drones kitted out with high resolution cameras could help the Google maps initiative, while also contributing towards disaster relief and addressing deforestation.
Companies like Google and Facebook have become increasingly interested in automotons recently, given their cost benefits over using existing satellite technology. Google has already showcased how its Loon prototypes can traverse the globe in a particularly short period of time, while with drones the network of internet providing automotons could have a higher degree of control.
Titan Aerospace is one among a hoard of companies specialising in robotics that Google has acquired in the recent past. Along with Boston Dynamics and seven other companies, the search giant is merely hoping to fuel its experimental robotics program which is headed by Andy Rubin.
TAGS: Internet, Google, high-altitude drones, Titan Aerospace, Facebook