BlackBerry's BBM App To Get Security Updates To Ward Off Heartbleed Attack
The company claims the service is safe to use even before the updates are rolled out.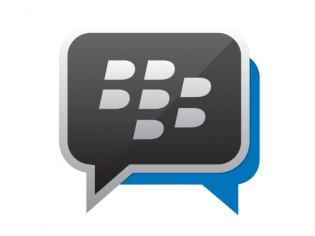 BlackBerry has announced that it will roll out security updates for its BBM messaging service for Android and iOS devices by Friday, addressing the vulnerabilities in the program related to the Heartbleed bug.
News of the Heartbleed security threat broke last week when researchers discovered a bug that targets the OpenSSL software commonly used to keep data secure. Through this hackers could steal large amounts of information without leaving a trace.
At first security consultants only warned companies to secure vulnerable websites, but since then have elevated the threat to affecting technology used in data centers and on mobile devices running Google's Android and Apple's iOS operating systems.
BlackBerry has announced that bulk of its products are not vulnerable to the bug, however two of its most widely used products - Secure Work Space corporate email and BBM messaging for Android and iOS, will receive security updates.
A company spokesperson said that the two services are vulnerable to attack if hackers gain access through Wifi connections or carrier networks. He said, "The level of risk here is extremely small," as BlackBerry's security technologies make it difficult for hackers to steal data through an attack.
"It's a very complex attack that has to be timed in a very small window," he said, adding that it was safe to use both services before the security updates are rolled out.
For now though mobile app developers have time to figure which products are vulnerable to attack and fix them. It will take hackers a couple of weeks to a month to move from 'proof of concept' to actually exploiting devices.
TAGS: Mobile Phones, Apps, iOS, Android, BBM, security updates, Heartbleed